Transnational cooperation for social exclusion escape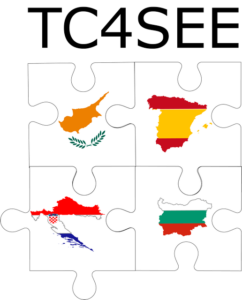 The purpose of our project
The project's main purpose is to tackle social exclusion of the most disadvantaged youth groups by finding and creating innovative learning opportunities that allow them to equally participate in learning activities, so that they can gain much needed skills while collaborating with their peers without obstacles.
Addressing digital transformation through the development of digital readiness, resilience and capacity priority is being addressed through the creation of an ebook/ audiobook that will present the most innovative solutions in educational youth work with disadvantaged target groups, as well as bring new innovative educational activities and tools that can be used in order to improve soft skills and digital skills in the target group.
Main aim of this project is an establishment of a transnational consortium that works with the most disadvantaged youth groups in order to share good practices and experiences regarding youth work and creative solutions for non-formal education practices.
The consortium of this project covers a wide range of expertise and experience related to the scope and the aims of the project.